"As a member of Team Avery, I can't say enough about what a great experience it was competing in UFE Revolution. "
"The team atmosphere, with all the encouragement and support from new and existing members made the months of prepping enjoyable. Dave and Julie were always there to answer any questions I had about my work-out plan or my meal plan. They are both so knowledgeable in each of their areas,  Dave with his work-outs and Julie with her nutrition. With following their plans I was able to achieve two first-place finishes and a third-place finish. Team Avery is like being part of a family."

"The training that Dave and Julie have provided me has literally changed my life and launched my own  career as a personal trainer!"
"I have been training with Dave for 14 years. I did not know how to use weights and machines properly and certainly had no plan or program. Dave soon fixed that. I am now 79 and have grown, with his help, my physique, my overall health, and stamina. With his encouragement, I made a lifestyle change. I  compete in bodybuilding competitions, winning many awards and qualified with CANFITPRO as a Personal Trainer."
"Working with Dave has made the difference in my competitive fitness levels."
"I've worked with Dave for over 10 years and I have to say it's always been worth the hard work. Dave sets a standard and helps you achieve your ever-upward moving fitness goals. I highly recommend Team Avery to anyone who wants to improve their physique and overall fitness levels."
"No bad things to say about Team Avery, they know what it takes to help you achieve your fitness goals. What could be better? "
Achieve Your Fitness Goals
Flexible fitness programs to suit all levels of participants — male, female, novice to pro.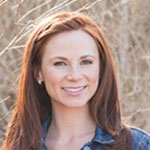 "Dave and Julie are passionate about fitness and are continuously upgrading their education in the sport. With their expertise, they can help you achieve any goal you have whether it be in the gym, through nutrition, or increasing range of motion with Fascial Stretch Therapy".
– Laura LeBlanc
"Dave has outdone himself through the innovative use of Trainerize combined with 1-on-1 Zoom sessions. Working out at home now has the feel and effect of being with Dave in the gym. The Trainerize software is easy to use and allows the user detailed control of their workout routine. I highly recommend Dave's program to anyone wishing personal training for exercising and for staying fit."
– Stephen Peacock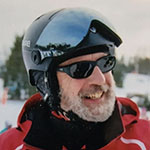 "I have been training with Dave for over ten years. He has always been extremely professional and dedicated; he has carefully matched all the training plans to my needs. My major recreational activities are downhill skiing and cycling and Dave's work has made a very significant difference in my enjoyment of both these sports. I wish I had met him forty years ago."
– Ian McArdle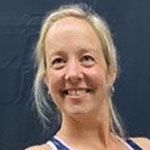 "In Dec. 2019, I made the decision to train for UFE Revolution. I began working with Dave and Julie Avery and began to feel alive again. Fast forward to March and this horrible virus, no gym, and fairly high stress working front line every day. Frequently touching base with a great support system, I made the decision to keep pushing forward. To date, I have lost 32.5 pounds but I have gained so much! I have new friendships, I feel alive and well. New goals and dreams to keep pushing forward. Julie and Dave, you have helped keep me on track and focused and I will be forever grateful!"
– Shelley Elliott-King
Achieve Your Fitness Goals
Flexible fitness programs to suit all levels of participants — male, female, novice to pro.